Types of Inspections We Offer
Home Inspection, Pool, Termite, Wind Mitigation, 4 Point Inspection see details below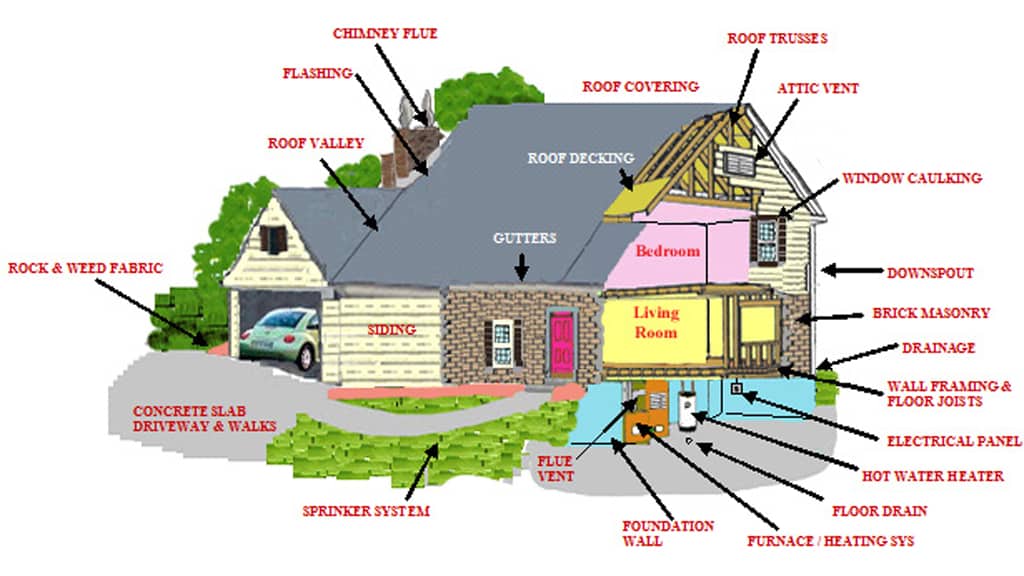 Standard Home/Condo/Townhouse Inspection
Report emailed within 24 hours!
A Standard Home Inspection is our most detailed inspection and consists of at least the following:
Inspection Site Grounds
Roof, Soffit & Fascia, Gutters, Downspouts
Attic, Insulation and Ductwork
Foundation/Crawlspace and Structure
Exterior Walls, Garage/Carport, Out-buildings, Porches, Decks
Electrical Systems Interior and Exterior, Wiring and Electrical Panels
Heating & Cooling System Interior and Exterior
Plumbing Systems, Main Supply, Water Heater, Sewer and Drains
Walls, Floors & Ceilings, Interior Surfaces, Doors & Windows
Kitchen Appliances, Washer and Dryer if present

Our Standard Home Inspection Report is easy to read and understand detailing all areas and systems of the home with digital pictures and clear descriptions.

Our report also has a summary of deficiencies which help both buyer and agent when repairs are needed.

Click below to see sample report.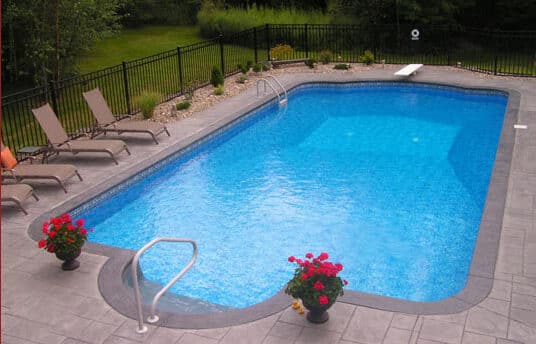 Pool & Spa Inspections
As part of a Standard Home Inspection with a Pool and/or Spa, we will inspect the Pool and/or Spa checking the condition of pool deck, pool surface including tile work.
We also inspect the pump(s), filter(s), pool heater(s), and visible piping.
We inspect the pools electrical system, check to make sure it is properly bonded, check for GFCI's and identify safety issues, including looking for alarms on gates and doors.
Buying a home that has pool or spa? No Worries. We are qualified, and inspect your pool and/or spa when we perform your standard home inspection.
Package Discounts Available
Orlando Home Inspection, Deland, Daytona, Deltona Home Inspector, Daytona Beach, Metrowest, Altamonte Springs, Casselberry, Winter Springs, Lake Mary Home Inspector, Sanford Home Inspector, Longwood Home Inspections, Orlando Home Inspector – 32833 – 32825 – 34786 – 32750 – 32779 – 32714 – 32810 – 32751 – 32707 – 32835 – 32828 – 32801 – 32803 – 32806 – 32789 – 32746 – 32712 – 33880 – 33881 – 33884 – 33801 – 33805 – 33803 – 32922 – 32780 – 32822 – 32829 – 32839 – 32804 – 32806 – 32807 – 32701 – 32703 – 32708 – 32765 – 32792 – Home Inspection in Orlando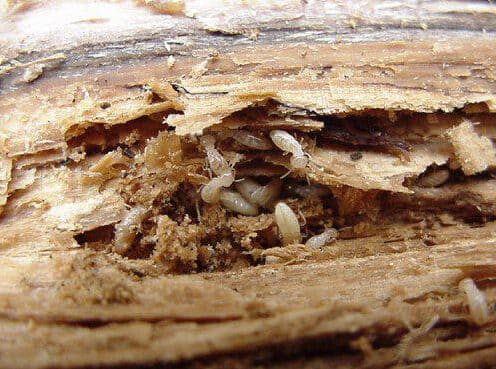 WDO/Termite Inspection
Florida is hot and humid and provides ideal breeding grounds for WDO's (wood destroying organisms and termites) an opportunity to feast on wood and cause thousands of dollars in damage!
Whether your home is wood frame or block ALL homes may have wood rafters in the attic, wood window sills, wood trim, and wood cabinets. We recommend ALL homes have a WDO/Termite Inspection.
As a Certified Operator with the Florida Department of Agriculture, your inspector is qualified to perform the state WDO/Termite Inspection and provide the required report for VA Loans and Refinancing. This type of inspection can only be completed by inspectors with a valid pest control identification card designating them as having received special training to perform such inspections.
Not all Home Inspectors can perform a WDO/Termite Inspection.
A WDO (termite) inspection is an inspection of the structure for visible and accessible evidence of termites or damage by other wood destroying organisms. The Client will also be given tips on how to help prevent infestation of wood destroying organisms.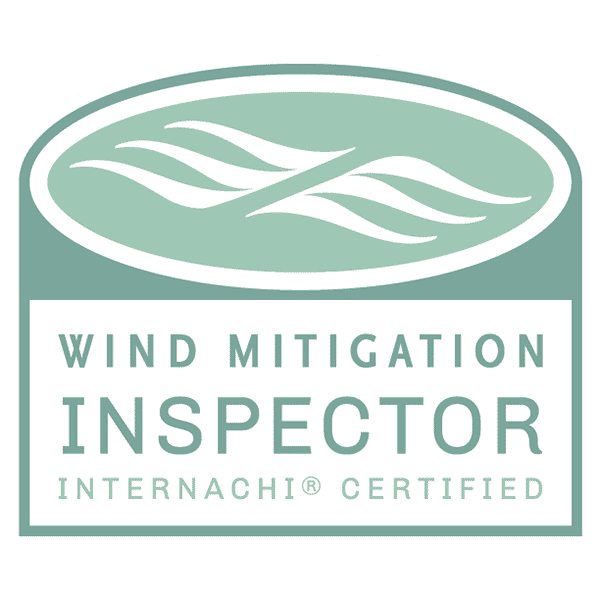 Wind Mitigation
Do you have a newer roof? Whether you are buying a home or currently live there you could be saving $$$. Have SNS Home Inspections perform a Wind Mitigation. It is a great way to save money on your homeowners insurance!
Some people save $200-$500 or more each year for up to 5 years by submitting the Wind Mitigation Report to their Insurance company.
Homeowners Insurance companies are required to provide discounts based on style of roof, size of nail and nailing pattern, type of attachment and the year roof was replaced. We will find the permit of when the roof was replaced and note that on the Wind Mitigation report.
Your insurance agent may not tell you, and most people do not know how to take advantage of these discounts. Ask your Insurance Agent if having a Wind Mitigation could save you $$$, then call SNS Home Inspections LLC to schedule and start saving today!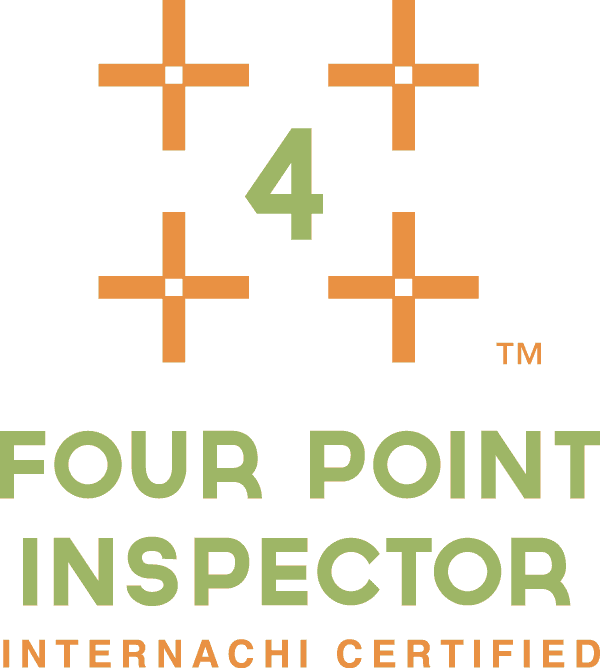 4-Point Insurance Inspection
You may have heard…Homeowners Insurance companies are getting stricter on the homes they will insure in Florida!
The Four Point Insurance Inspection is often required by homeowners insurance companies before insuring a home or renewing insurance especially on homes 10-20 years old or older. If you are purchasing a home that is currently insured, it is NOT a guarantee that you will be able to obtain insurance on that home!
The insurance company will evaluate the home on its current condition and current standards of insurability, which change often.
The 4-Point Inspection consists of visual inspections of:
Roof
Electrical System
HVAC System
Plumbing
Insurance companies want to know the type and the current operating condition, the age of the components and systems, and expected remaining service life of these four areas. Unlike the Standard Home Inspection Report which gives great detail on these areas, the 4-Point Report only provides the information required in order for the Insurance Company to determine whether they are willing to take the risk of insuring the home.
Only provide the 4-Point Inspection Report to the Insurance Company NOT your Standard Home Inspection Report, it has too much detail!
A 4-Point Inspection Report does NOT guarantee insurability and your Insurance Company may require repairs or replacement of certain items before they will insure the home. Your inspector may be able to inform you regarding common items that insurance companies may reject, however all insurance companies are not the same and you may need to shop around.
Pre-View and Pre-Listing Consultations
Pre-View Consultation
Is a visual walkthrough with investors to provide essential information on the condition of a properties main elements so that the investor is able to make a more educated offer. If the investor has several properties they are interested in purchasing we may be able to schedule them on the same day for the investors convenience.
No report is provided.
If the investor or their representative is unable to attend the Pre-View Consultation, you may request a google drive with pictures of the property and have the inspector call to give a verbal summary.
No report is provided.
Some investors opt for the Standard Home Inspection with report even though it may cost a little more.
Pre-Listing Consultation
Is visual walk through with the seller before the property is listed or just after it has been listed.
This is a great way to avoid the "Big Surprise" of what the buyer's home inspector might find. It will give the seller time to find contractors for repairs and be able to provide invoices and proof of repair, rather than rushing to make repairs at a higher cost in order to close or worse risk losing the deal all together!
The inspector will verbally point out areas that may be of concern and discuss possible remedies. The seller can then decide which items, if any they wish to address or need to disclose.
No report is provided.