3 Costly Mistakes to Avoid When Buying a Home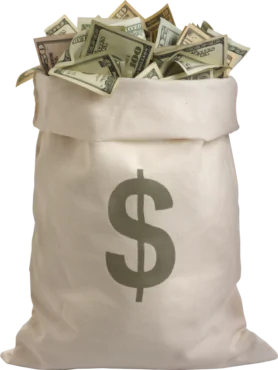 Costly Mistake #1:
Thinking you can't afford a home.
Today buying the home of your dreams can be easier than ever before. Many people who thought buying a home was simply out of their reach. Even with bankruptcy and below average credit, buying a home is still possible.
Banks today have to work with much different guidelines than just a few years ago. Because of the housing collapse the banks were forced to change the way they approved future buyers for a mortgage. But, as the government put new regulations in place, they also setup several programs to help people re-build their credit, receive down payment assistance, and teach buyers about what to expect when buying a home.
Below is a list of a few places that give will you more information:
That is just a small list to give you a start. You can do a web search and find many more.
Buying a home will not only be the largest and most expensive purchase you will make, it can be one of the smartest financial decision you will ever make. In fact, most American homeowners would be financially broke at retirement if it weren't for one thing, the equity in their home. You also claim the interest you pay on a mortgage on your income tax for even more savings.
In most cases, the total monthly payment for your mortgage including property taxes and insurance is less than what you would pay for rent. In other words, if you can afford your rent, you can afford a home.
Home prices have always risen steadily. Of course, there have been some ups and downs, but in the long-run the trend has been a consistent rise. This means that every month when you make a mortgage payment, the amount that you owe on the home goes down and the value typically goes up. This owe less, worth more situation is called equity build-up and is the reason you can't afford not to buy.
Even if you don't have a lot of money or no money for a down payment or have credit problems, chances are that you can still buy a home. It just comes down to knowing the right strategies, taking a few classes and working with the right people.
Costly Mistake #2:
Not using a Realtor
or a buyer's agent to represent you.
Home buying is a complex and stressful task. In fact, it can be somewhat overwhelming and scary sometimes. But it doesn't have to be. Real estate transactions have become increasingly complicated. New technology, disclosures, and competition from other buyers require buyer agents to perform at an ever-increasing level of competence and professionalism. Like Home Inspectors, Real Estate agents are continuously taking additional courses to keep up with the changes.
For many home-buyers, whether it is their first time or they have purchased several homes in the past, the process can turn into a terrible, stressful ordeal if they try it on their own. Laws, processes, insurance requirements, and contracts are just a few items that change frequently.
For example, within the last couple of years Polybutylene has become virtually uninsurable. Federal Pacific electrical panels have become a major problem for insurance. These are just a few items that could become an issue if you did not to use an agent to help guide you. Real estate agents will know which Home Inspectors to use to help point out these issues during a home inspection. In addition, making the wrong decisions or making a decision at the wrong time can end up costing you thousands of dollars and possibly losing the deal altogether.
A buyer's agent can help you find a lender, an insurance company, a Home Inspector, or a contractor if needed. Best of all, in most cases, you get all of these services for free! The buyer's agent is paid out of the seller's commission, even though he/she works for you.
Buying a house is the biggest, most expensive purchase you will ever make….Doing it without an agent could turn it into the biggest, most expensive mistake you will ever make.
Costly Mistake #3:
Hiring a Home Inspector because
they were the Cheapest.
When looking at houses to buy, you will come across all sorts of things you are not sure of. Once you have decided on a home, it is time to get a home inspection. No matter how you go about buying your home it is going to cost you "some" money.
Selecting the right Home Inspector is one of most important steps along the way. If fact, you might want to start doing some research before you find your dream home. It is very important that you attend the Home Inspection with your agent.
Make sure you ask questions about items that you are not sure of what they are. A good Home Inspector will take the time to answer these questions. Be ready to spend about 3 hours at the home inspection. If you think all Home Inspectors are the same you are wrong. There is a wide range of expertise out there and the cheapest inspector probably does not have a lot of training. In most cases you will get what you pay for.
The cheap Home Inspectors do not like you to be at the inspection because it will slow them down. They do not want to stop and answer questions. Remember, "time is money" and if they are cheap, they need to work faster, if they work faster they stand a greater chance of missing something important. Hiring a "Cheap" Home Inspector is like taking a trip to Disney World and staying in $39 hotel, sure you got a bed, but how well did you sleep?
A trip to Disney World could be the trip of a lifetime, think of how much nicer that trip would have been if you choose to stay in a $100-$150 a night room. You can find more information in our "Articles Section"
Orlando Home Inspector, Windermere, Deland, Daytona Beach Home Inspector, Apopka Home Inspector, Maitland, Deltona Home Inspector, Eustis, Winter Park Home Inspection, Daytona Beach, Metrowest, Dr. Phillips, Hunters Creek, Ocoee, Lady Lake, Clermont, Kissimmee, Saint Cloud, Davenport, Champions Gate, Altamonte Springs, Casselberry, Winter Springs, Goldenrod, Lake Mary Home Inspector, Sanford Home Inspector, Longwood Home Inspections, Oviedo, Chuluota, Orlando Home Inspector, Home Inspection in Orlando